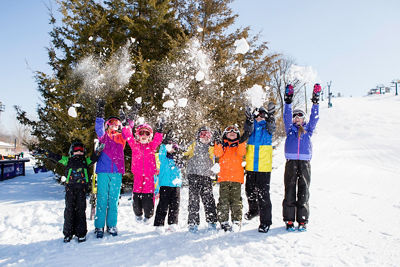 Gift Cards
It's difficult to gift wrap our entire resort. Luckily for you, we have Mt. Brighton Gift Cards available!

They're the perfect gift for holidays, birthdays or any occasion. With this wonderful little card, you can make purchases onsite at Mt. Brighton. Gift Cards can be applied towards anything in the chairlift ski shop, food and beverage, and more! It's the simplest way to pay for a glorious day on the slopes.

To get your gift card, stop by Guest Services or the Ticket Office. Can't make it here yourself, give us a call at 810-229-9581 or send us an email at MtBrightonInfo@vailresorts.com to discuss options.

Note: Gift cards are for onsite purchases only. We cannot accept gift cards for online purchases such as lift tickets, rentals, or lessons. Please be aware that some products/discounts are exclusive to online purchases. Guests wishing to redeem a gift card will not be able to apply them towards these products, or to obtain these discounts. Additional terms and conditions apply. Please read the FAQ's below for details.