Groups & Weddings
Our resort conference center and wedding venue is the ideal mountain location to host your event. Expansive facilities, gorgeous views and flexible planning come together to create the prefect place for your destination wedding in Michigan.
Please reach out to Jamie Head at jhead@vailresorts.com for event booking inquiries.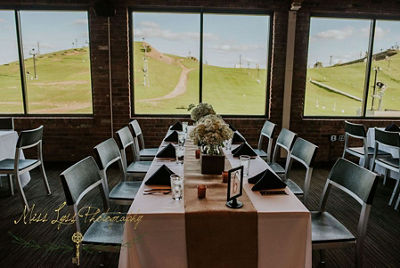 Brighton Your Event
Let Mt. Brighton's dedicated and experienced staff help make your wedding, group meeting or event a truly memorable one. Our renovated facilities are perfect venues for conferences or a ski resort wedding and offer gorgeous views of the surrounding ski slopes. Plus, and our flexible planning options allow you to create an unforgettable experience for you and your guests.
With two indoor spaces available to accommodate parties of up to 300 guests during the months of March to November, a full-service kitchen with a variety of delicious meal options, and nearby hotels that offer shuttle service and room blocks, Mt. Brighton is the perfect place to for your Michigan mountain wedding or next company conference.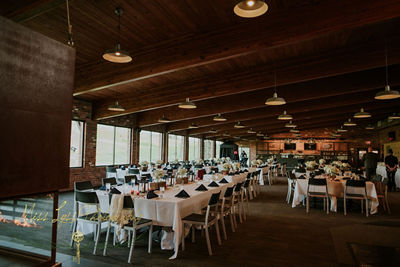 Ski Hill Grill
Available during the skiing off-season, Ski Hill Grill is able to accommodate 350+ guests and makes for a beautiful conference space rental that overlooks the ski area. Ski Hill Grill offers a space and options for everyone.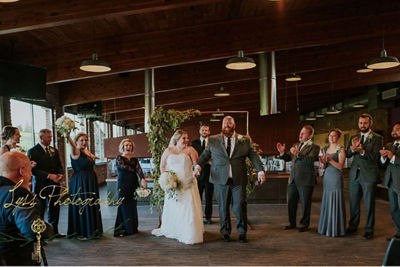 Ore Creek Mountain Grill
Ore Creek Mountain Grill is available year-round and able to accommodate up to 150 guests. Floor to ceiling windows offer a picturesque view of the ski area making Mt Brighton one of the top ski resort wedding venues near Detroit and Ann Arbor. Plus, a large fireplace give this room an intimate, cozy feel.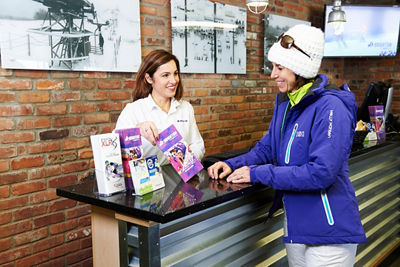 Jamie Head
Meet our Event Coordinator
I have been in the service industry for 20+ years. I enjoy meeting clients in person to connect and get a sense of their personal style and to help make Mt Brighton's mountain resort wedding venue perfect for such an important day.
We aren't just throwing a party, we are creating memories that will last a lifetime! Turning your wedding venue winter dream into a reality is something my team strives to deliver. We treat your event as if it is our own and aim for perfection. We know that each event is unique which is why we work with you to customize every detail.
Let's make your day Epic!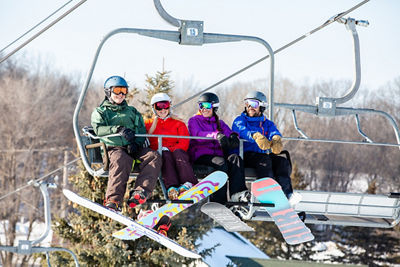 Book a Ski/Snowboard Group
For group booking inquires please email MtBrightonGroupSales@vailresorts.com.
Your ski trip groups will love an unforgettable event at Mt Brighton!
From corporate outings and team building to school field trips and birthday parties, Mt. Brighton offers an experience your group won't soon forget. Contact us today to design a unique group outing that everyone can smile about!
Group rates require a minimum of 25 paid lift ticket participants per visit.
Group Sponsors must pick up all tickets.
Dates are not guaranteed until reservation has been finalized.
Reservations are required. Mt. Brighton requires a minimum 5 day notice. Please schedule as far in advance as possible.